CONTROLLED FURNACE HEAT-UP & EXPANSION CONTROL
RAPID CULLET FILLING
HIGH SPEED DRAINING
CONTROLLED FURNACE COOL DOWN & CONTRACTION CONTROL
RAPID FURNACE COOL DOWN
HOT/COLD DRILLING FOR BOOSTER, T/C, BUBBLER INSTALLATION
THERMAL DECONGESTION OF REGENERATOR
FULL TURNKEY OPERATIONS ON GLASS TO GLASS PROJECTS
FURNACE INSPECTION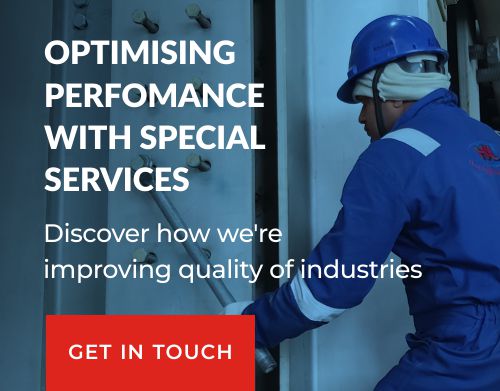 GOT ANY QUESTIONS?
CALL US TODAY!
+91 98255 11685
+91 98255 05750
CONTROLLED FURNACE HEAT-UP
& EXPANSION CONTROL
HEAT-UP
While the quality of materials and construction play a crucial role in the overall life of a furnace, its longevity largely depends on the controlled increase of temperature exercised in the initial heating process, gradually taking it up to its working temperature.
Our range of Gas, Oil and Duel Fuel High Velocity Burners, offer precise temperature control, and can
increase the heat from an ambient temperature to excess 1250°C, with controlled increments of 1°C/hr.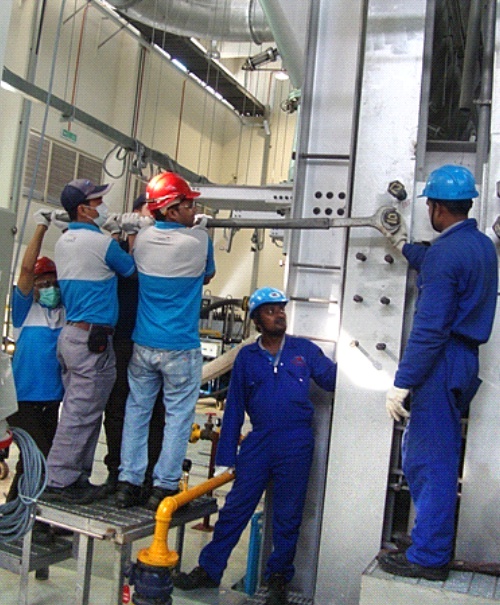 Large volumes of turbulent, hot gases produced by the High Velocity Burners, ensure an even distribution of heat throughout the furnace, that is placed on positive pressure.
EXPANSION CONTROL
Expansion control is another vital measure to be undertaken for a furnace's successful functioning. Its Heat-up or Cool-down processes rely on gauging accurate readings for refractory material expansion or contraction, and thereby controlling it through careful adjustments to the retaining steel structure.
The features that help read the movement within a furnace, are through the rise or fall of the furnace melter crown, working end crown and regenerator crown centrelines (where applicable). Frequent monitoring of the same throughout the operation, helps keep the furnace functioning at the optimal level.
AUTO CROWN RISE ELECTRONIC MEASURING SYSTEM
During the furnace Heat-up and Cool-down processes, the expansion or contraction is read by the crown rise and fall rates, which is measured by the Electronic Crown Riser / Potentio Meter.