CONTROLLED FURNACE HEAT-UP & EXPANSION CONTROL
RAPID CULLET FILLING
HIGH SPEED DRAINING
CONTROLLED FURNACE COOL DOWN & CONTRACTION CONTROL
RAPID FURNACE COOL DOWN
HOT/COLD DRILLING FOR BOOSTER, T/C, BUBBLER INSTALLATION
THERMAL DECONGESTION OF REGENERATOR
FULL TURNKEY OPERATIONS ON GLASS TO GLASS PROJECTS
FURNACE INSPECTION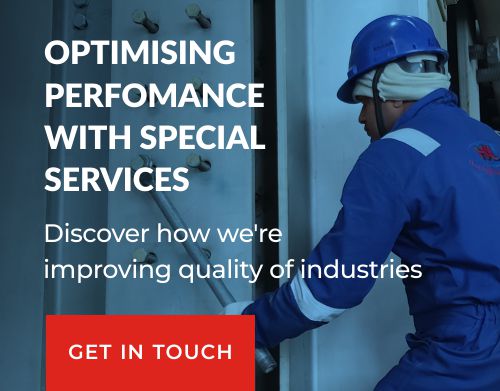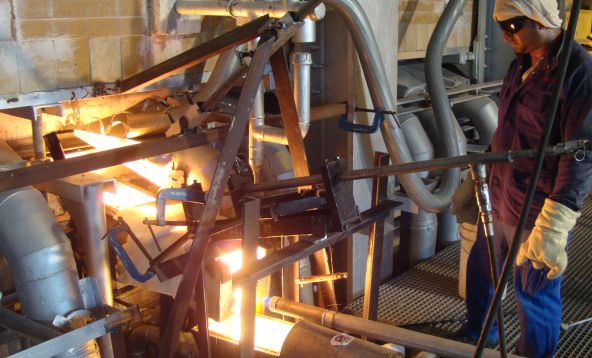 HIGH SPEED DRAINING
FURNACE DRILLING, TAPPING & HIGH SPEED DRAINING
It's no secret that all furnace users want to cut down the time and effort spent on maintenance and shutdowns, so they look for the best solutions to not only save significant time, but also ensure there are no compromises in production.
This is where HAL can save your down time. Our cutting edge drilling and draining equipment, that include high pressure water pumps and glass flow control solutions, focus on saving time by draining the furnace prior to cool down.
By drilling one or more holes in the precise region, we can tap and guide the glass from the furnace into a specially designed water cooled sledge. Furthermore, the sledge is also fitted with a high pressure water jet that helps carry, sinter and discharge the molten glass in a predetermined area.
By using our specialised draining equipment, one can achieve glass draining at the rate of over 30 MT per hour in one run, while two runs will achieve more than 60 MT per hour. Additionally, our specially designed water recycling system ensures minimal usage of water and also efficiently recycles what has been used.