CONTROLLED FURNACE HEAT-UP & EXPANSION CONTROL
RAPID CULLET FILLING
HIGH SPEED DRAINING
CONTROLLED FURNACE COOL DOWN & CONTRACTION CONTROL
RAPID FURNACE COOL DOWN
HOT/COLD DRILLING FOR BOOSTER, T/C, BUBBLER INSTALLATION
THERMAL DECONGESTION OF REGENERATOR
FULL TURNKEY OPERATIONS ON GLASS TO GLASS PROJECTS
FURNACE INSPECTION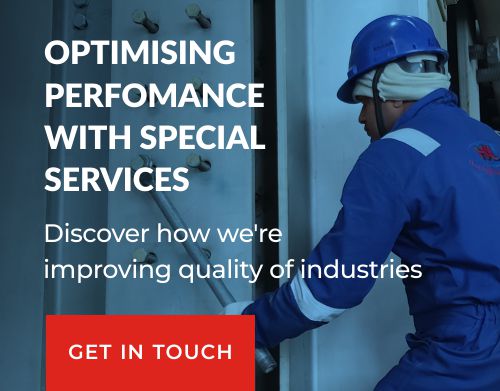 GOT ANY QUESTIONS?
CALL US TODAY!
+91 98255 11685
+91 98255 05750
THERMAL DECONGESTION OF REGENERATOR
It is fairly common to face blockages in the regenerator checker work, causing it to underperform. In such cases, a HAL Specialist can be called upon to determine the cause of blockage and plan a subsequent course of action.
In case the blockage is caused by sulphate deposits, our HAL High Velocity Burners can be placed under the regenerator rider arch to melt-out the offending materials. However, if it turns out to be a mixture of sulphate deposits and the batch carry-over, a calculated decision has to be made, based on the percentage of both materials. It is essential to carry out the analysis before making a decision to proceed with a thermal decongestion.
The worst case scenario would involve the offending material being mainly batch carry-over, making it difficult, if not impossible, to achieve the temperature required for melting the material, without damaging the refractory. If this turns out to be the case, we at HAL will provide the best advice and possible solutions to return the furnace to near optimum capacity. This service quite easily and quickly pays for itself in terms of Fuel Economies and Increased Production Capacity.